The SBIA Board of Directors is pleased to announce its new Executive that was voted in by the Board after the AGM. Emma Carscadden (Carscadden Stokes McDonald Architects) is the new Chair, Rick Havlak (Homesteader's Emporium) is the Vice-Chair and Amanda Dalla Zanna (Savoury Chef) is the Secretary/Treasurer. The SBIA would like to thank Toby Barazzuol (Eclipse Awards), who stepped down as Chair after holding the position for three years, and acknowledge the countless hours he contributed in that role. Toby has served on the Board since 2006 and will stay on as a Director. As Chair, he was crucial in advocating for members, particularly during the Local Area Planning Process, bringing new networks to the community and ensuring that Strathcona continued to be progressive and recognized throughout the City.
Remarks from Past Chair Toby Barazzuol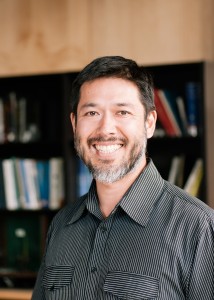 In 2002, a passerby noticed me painting the warehouse that my company Eclipse Awards had just secured in Strathcona, and he suggested I check out the Strathcona Business Improvement Association. "What's a B-I-A?" I asked. He replied, "It's an organization that empowers business people who want to contribute to their community." I thought, "What a great idea!" and decided to call. Within days I was volunteering on a committee and soon after joined the SBIA as a board member. I ended up leading the marketing committee for years and then helped form Vancouver's first BIA sustainability committee in 2007. Together we launched Canada's first small business sustainability expo: Sustainability 1.0. This was followed by 2.0 and 3.0, as we developed the vision of Strathcona as a Green Zone, a unique Vancouver community that celebrates diversity, sustainability and collaboration…a lively place where things are both imagined and created! We built a zero-emissions Resource Exchange for local businesses that evolved into the Strathcona Resource Park, Canada's first micro-industrial composting site. We launched the #MadeInStrathcona campaign to profile and highlight local businesses. We championed urban agriculture and helped SOLE food get launched and built a tree nursery along Hastings Street. We won grants, awards and special funding. Most importantly, we ignited people's imaginations. Everywhere we went we tried to build bridges, heal relationships, collaborate and unify a fractured community – with the belief that a stronger community will create a stronger local economy – and that work still continues. Along the way I became a Business Alliance for Local Living Economies (BALLE) Local Economy Fellow and shared stories of the SBIA's learnings and insights in cities around North America, while also bringing back knowledge and ideas from these cities. I've had the chance to work with and learn from so many people that I admire and respect in Strathcona and beyond…much love to you all!
This year, after serving nearly 12 years at the SBIA, I stepped down as chair to spend more time with my family and to make room for new leadership and ideas. Emma Carscadden (Chair) and Rick Havlak (Vice-Chair) are tremendous young leaders and I'm excited to see what they will bring to Strathcona in the years ahead!
I threw my heart and soul into this organization and community for the past decade because I love Vancouver and have deep roots in Strathcona. I hope that we've honoured the past, while also lighting the way towards the future in this unique section of the city. Onwards good people, there is much to be done!
Remarks from Past Chair Emma Carscadden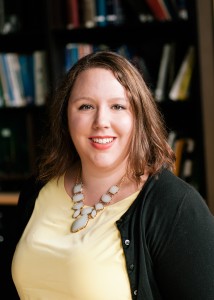 In 2009, I attended my first marketing and communications committee meeting with the Strathcona BIA out of a desire to be a more active participant in this great community. I was energized by the vim and  by the ideas in the room that day, and that continues to this day. We have seen much change and development in Strathcona in the last few years, but what has not changed is the incredible commitment of SBIA members to making this Vancouver's best neighbourhood in which to work and live.
Strathcona attracts Vancouver's most ingenious, innovative, and engaged businesses. Business owners and employees here understand they are part of a true community and that we all have a role to play in the present and future of this historic neighbourhood.
Since that first meeting six years ago, I've volunteered with the SBIA in a number of capacities, and I'm humbled and excited to now take on the role of Chair of the Board of Directors. I have seen the awesome things that happen when Strathcona members come together, and I can't wait to work with all of you to continue all our efforts to keep Strathcona a vibrant, cooperative community where independent businesses come to thrive.