Year One Recap!
We?ve launched an initiative to make East Hastings Vancouver?s most walkable street by 2021. Our primary area of focus is East Hastings between Campbell Ave and Princess Ave. For this year we focused on building familiarity with the Strathcona neighbourhood among people in the Lower Mainland, attracting people and businesses to come to the neighbourhood to explore our community, and collecting benchmark data on how people feel about walking on East Hastings. It was a busy few months of initiatives!
Walk Strathcona Tours
We hosted a series of Walk Strathcona Tours, including three public tours and four media tours. The tours showcased the diverse and vibrant histories and communities that all intersect in Strathcona. We wanted guests to become more familiar with the history of the area, discover the amazing mix of this neighbourhood, and learn about why certain changes might be coming and what we can expect for the future. Some of these changes include relaxed zoning along industrially-zoned East Hastings to allow for more retail uses. There are also upcoming developments that will have a unique combination of mixed housing and commercial uses that are different from anywhere else in the city. Tour guests learned that part of our role as a business association will be to help this transition be as thoughtful as possible. As commercial spaces open up we hope to encourage independent and community-minded businesses to come to the area; especially those that build on the area's existing community assets and stay true to Strathcona?s cultural and artistic roots. By focusing on walkability we can help retain the individualism of East Hastings and bring unique charm.
Highlights from the tour included visiting murals old and new, stopping at the new library (the first civic building in Vancouver with an official aboriginal name, meaning We are one in the Musqueam language), learning about community organizations in the area who are leading the way in community economic development, like Mission Possible, and discovering the diverse existing business mix here. Tours even included two stops for delicious tastings from les amis du FROMAGE and Strathcona Beer Company. The tours capped off at the WALK Pop Up Shop, where four pop up businesses were introduced to Strathcona over the course of a month.
WALK Pop Up Shop
Between June 23rd and July 16th, four independent and local businesses tried out brick and mortar in Strathcona at the WALK Pop Up Shop. During week one, a consignment sneaker shop called Stay Fresh gave us a taste of all their latest and rarest consigned shoes. Week two, XCAPE VR Gaming offered an immersive virtual reality gaming experience. VNCVR Clothing, a local west coast style clothing company was in for week three featuring their tanks, tees, crewnecks and accessories. August Market and Kiki's Delivery topped off the month with their fresh produce and local groceries at awesome prices. It was a whirlwind! On top of showing people the types of businesses that may call East Hastings home one day, the WALK Pop Up Shop was a place for people to come and engage with us about how to make East Hastings a more walkable street.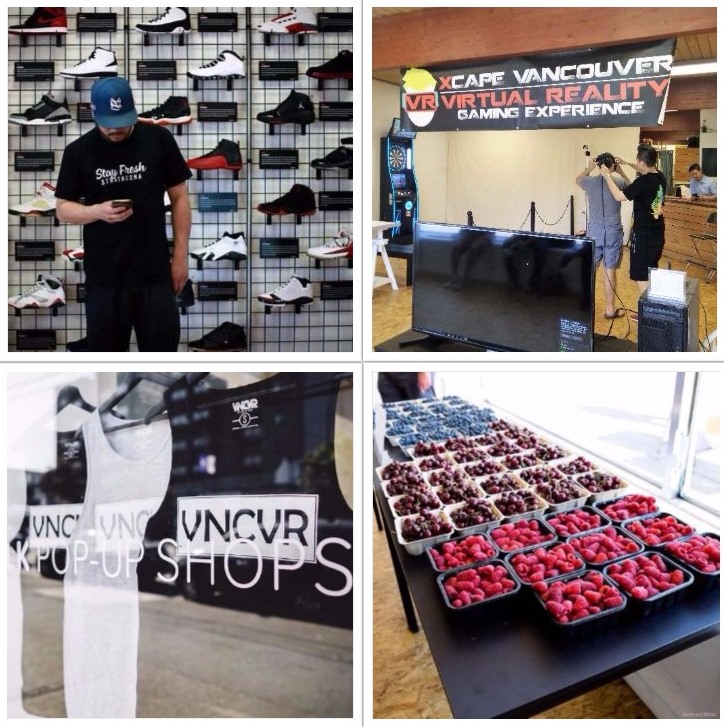 Great and walkable destinations: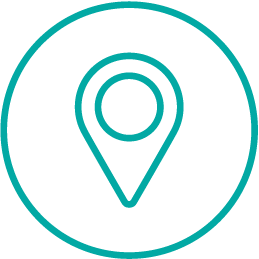 have diverse amenities for the community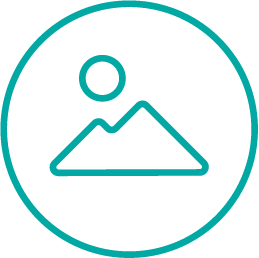 have a sense of comfort and safety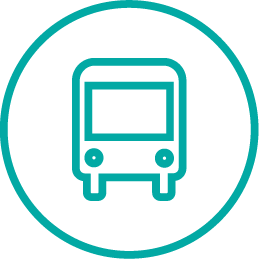 are accessible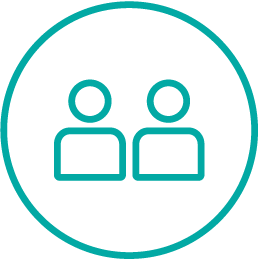 provide a sense of social connectedness
We will be building on our existing community assets and targeting these four criteria to create a more walkable street. We heard from over 200 of you on these categories! The feedback we've received from the WALK Pop Up shop engagement will help inform where to focus our efforts. We are developing a metrics framework that will look at things like pedestrian activity, evening use, public amenities, local business ownership, environmental data, and more to measure our progress moving forward. We will also be developing a Mobility Advocacy Plan for Strathcona to advocate for mobility and transportation improvements in the neighbourhood.
Strathcona Walkability Map
We introduced a new Strathcona amenities map designed to get people exploring and walking in our neighbourhood. They feature places to grab a great meal, enjoy a locally roasted coffee or just discover something out of the ordinary, with plenty of hidden gems, galleries, and street murals. We handed them out during the month of the WALK Pop Up Shop and at our booth at the Strathcona Street Party.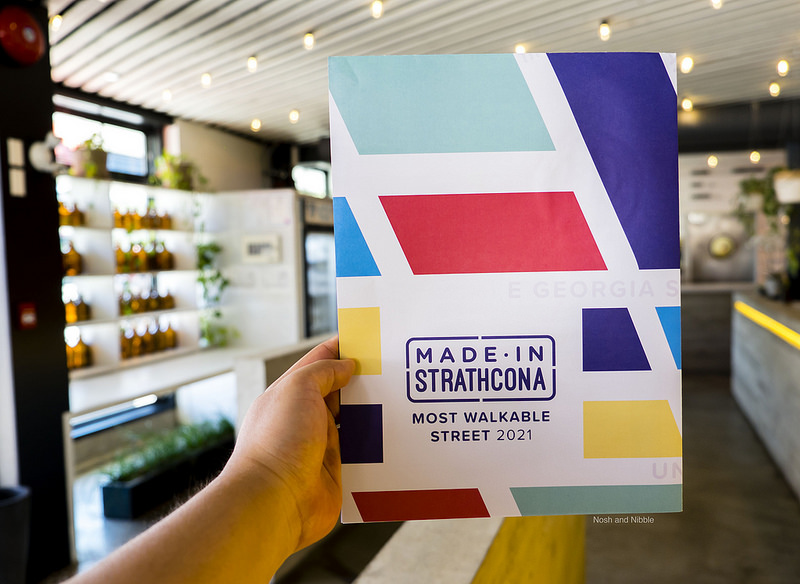 Strathcona Street Party by Vancouver Mural Festival
The Strathcona BIA supported Vancouver Mural Festival (VMF) in throwing a vibrant street party in Strathcona on June 24th to kick off the summer season. VMF facilitated nine massive murals at 877 and 822 East Cordova which came to life in the week leading up to the event. Featured artists include Tristesse Seeliger, MurOne, a graffiti-writer wall of fame featuring the AA Crew, Stace Forand, Lauren Brevner, Andrew Dexel, and the Capilano University Idea Design Program. To learn more about the artists and murals, check out these videos on the VMF facebook page. During the festival 1000s of event-goers enjoyed local food, fun times in the beer garden, a bumping DJ and dance station, family friendly activities and a street lined with local artisans and community booths. Ten SBIA members participated in the event, including community organizations like Tradeworks and Megaphone, and food and beverage businesses like Liquids and Solids and Luppolo Brewing. It was a fabulous neighbourhood celebration. We are so excited about all the colour and vibrancy the amazing new murals have brought to the 800 E Cordova Block.
During the event day, six local businesses along East Hastings offered promotions at their shops. There were deals involving deep fried pickles, haircuts, beer flights and more. Event goers could pick-up the Strathcona Deals Card from the Strathcona BIA booth at the event and were encouraged to stroll and explore the neighborhood after enjoying the street party.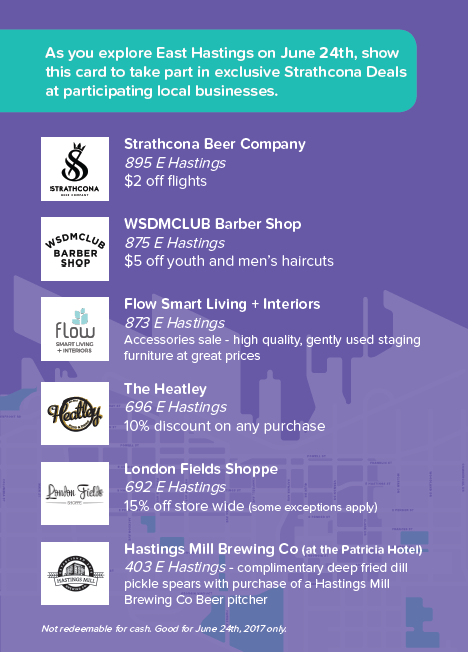 Thanks to everyone who took part in this year's initiatives. We hope you enjoyed exploring Strathcona on foot. We're proud of the colourful businesses, artists, and people who've made Strathcona their home, and we welcome you to keep coming back to experience this community.
Show us the hidden gems you discover here #walkstrathcona @madeinstrathcona