Our guide to exploring Strathcona this holiday season.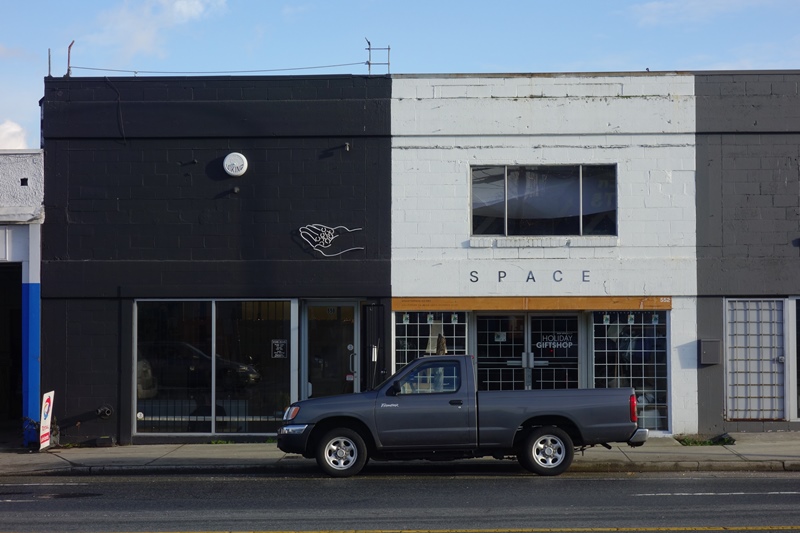 Whether you consider Strathcona your neck of the woods or a new area to discover, make some time to explore the neighbourhood in the next few days. There is plenty of holiday action to enjoy.
Start your winter stroll off right with a cup of freshly brewed coffee at Agro Roasters, 550 Clark Drive. Single origin specialty coffee beans are roasted onsite to perfection. Linger to enjoy the smells of the roastery and the art in their bright cafe or take a cup to go. Open 7am-3pm Mon-Fri, 9am-3pm Sat, closed Sundays.
Pop over next door to Space, a local product showroom meets incubator space for design-led ideas. Their 2nd Annual Holiday Gift Shop, on now until Dec. 21 from 8am-8pm, features a beautifully curated line up of pieces made by 20 different local artists. Many of the artists make their creations right here in Strathcona. From small delights like mini mountainscapes and treasure candles, to larger unique furniture and decor pieces, #SpaceGiftshop is full of wonderful discoveries. Leave time for questions and chats – connecting and collaborating is what Space is all about.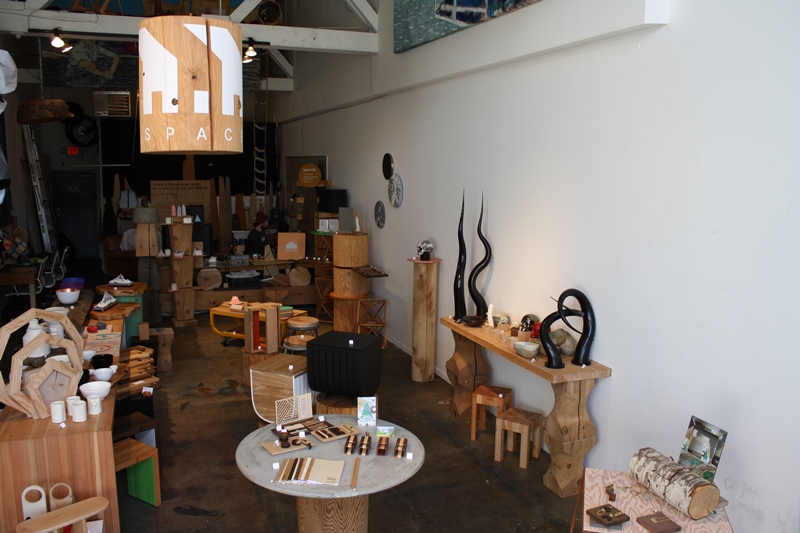 From there, head down to East Hastings and head west. Take in the glorious views of our snow-capped mountains on the way.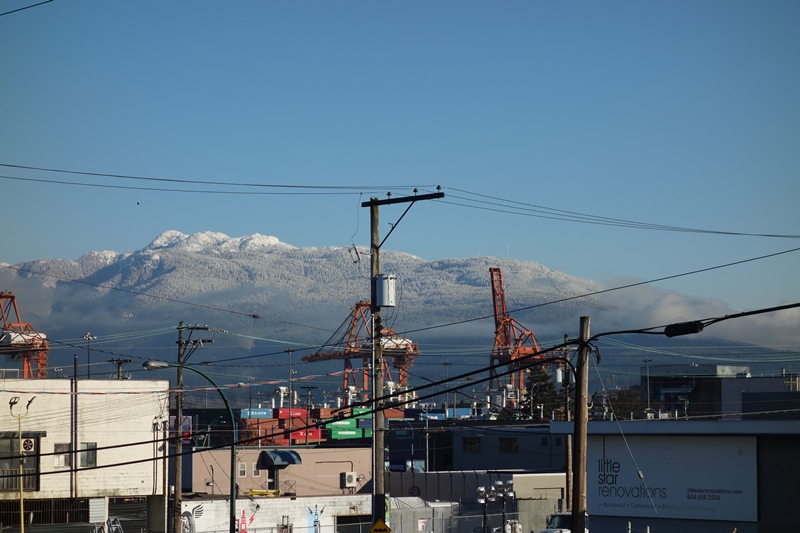 At 868 East Hastings you'll find Ron Simmer's Merry IcksMas Pop-Up Art Show. For those wishing they could time travel back to the Culture Crawl this year, here is your chance to revisit some of the featured artists' works. Artists from the Parker Street Hive plus Strathcona veterans from the Sculptors Society of BC will have multiple media on display. There are paintings, photography, electronic media, collage, classic bronzes, stone carvings, unique furniture, pop art – you name it, there is truly something for everyone here. The pop-up runs until Sun. Dec. 18th. Opening hours are 5-9pm on weekdays and 11am – 6pm Sat-Sun. The wrap up party takes place on Sat. Dec. 17th.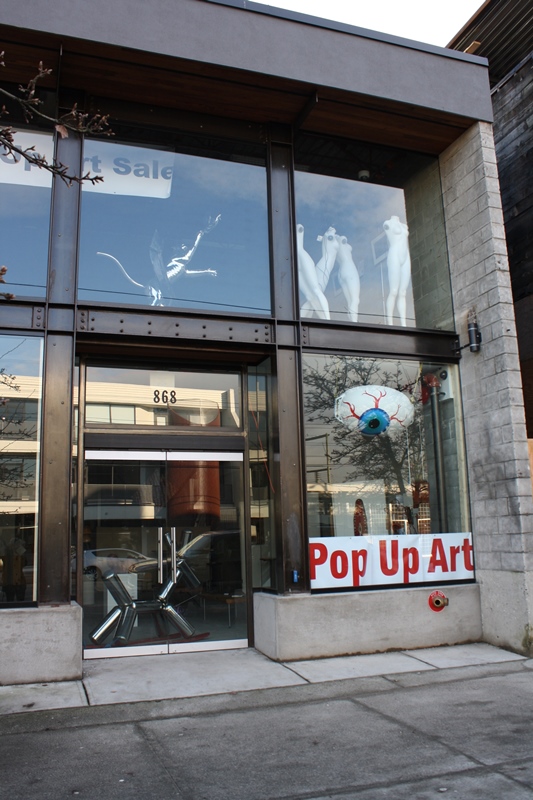 Across the street, Christmas specialties are in high demand at Les Amis Du Fromage. Their seasonal batch of Tourtiere, famous Port Soaked Stilton Cheeses, and Cheese Shortbread are all mouth-watering additions to any Christmas feast. Limited stocks available, so get your orders in soon.
Next door is a must stop if you've ever wanted to try your hand at brewing your own beer. Visit Dan's Home Brewing Supplies to find everything from hops, grains, yeast, to start-up kits for beginners. For those who would prefer to experience the joys of winemaking, neighbouring East Vin Winemaking has got you covered.
Walk past the Astoria one block and you'll find neighbourhood gem, Homestead Junction - the go-to store for home self-sufficiency projects. They are partnering with their neighbours, Hidden City Records, to bring you the 2nd Annual Winter Craft Fair this weekend, Dec. 17th and 18th from 10am-5pm both days. The fair is free admission and will feature artisans from around Vancouver showcasing their crafts – think baskets, jewelry, handmade cosmetics, herbal remedies and more! You won't want to miss this inclusive community event.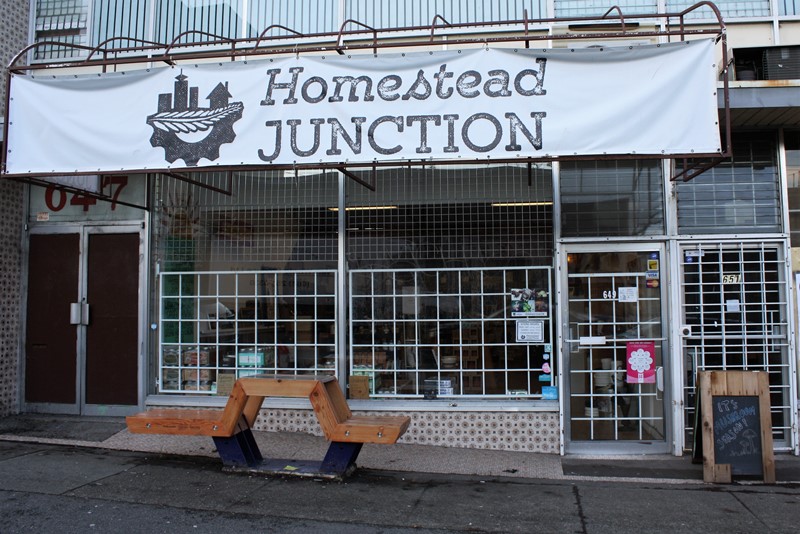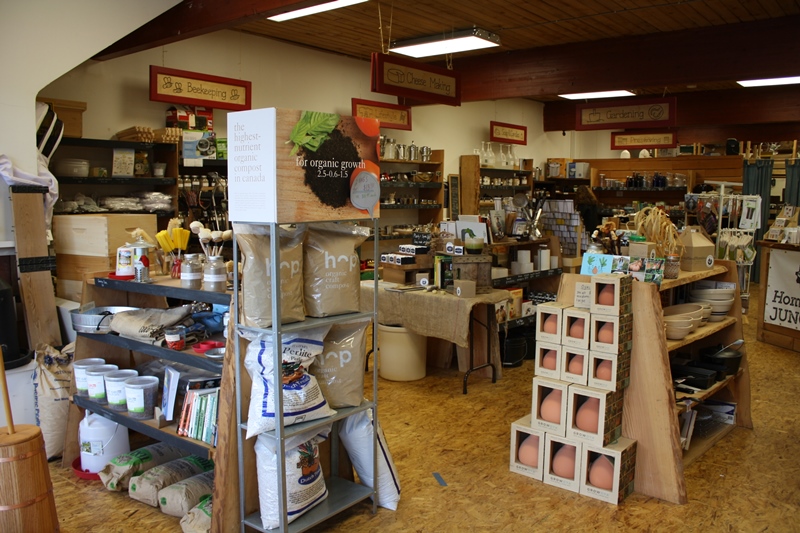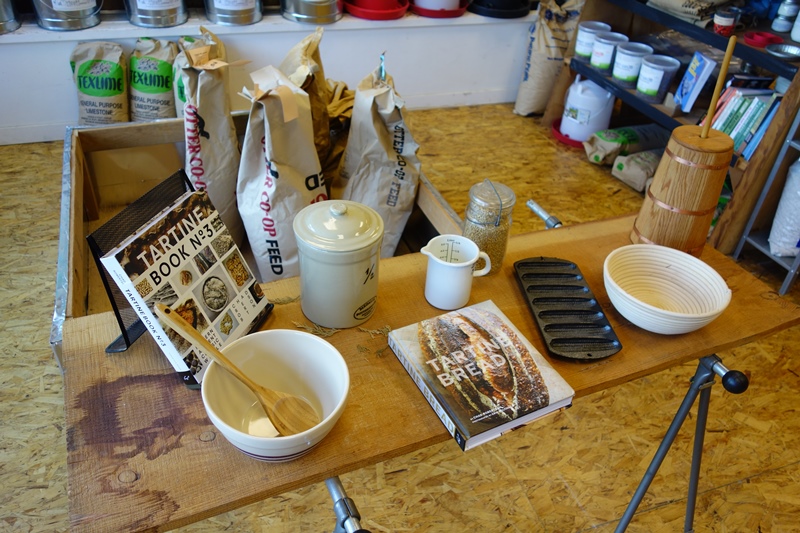 By this point you've found some lovely #MadeInStrathcona gifts for the special people on your list, and now you want to make some homemade cards to go along. Across the street in the Heatley Building, crafters can delight in the supplies, trinkets, and inspirations at London Fields Shoppe, open Wed-Sun 11am-4pm. They also have plenty of independently designed greeting cards and prints if ready-made cards are more your style.
Next door, Fazakas Gallery is not to be missed. The gallery specializes in contemporary Northwest Coast First Nations, Native and Cross Cultural art. A careful selection of works is for sale this holiday season. Perhaps you'll find that unique piece of contemporary art that makes the perfect gift for a loved one. Open Tues-Sat 11am-5pm.
Stroll two blocks down Princess Ave toward Powell Street and you'll discover the Bee Space on the corner at 580 Powell. The Bee Space is operated by Hives For Humanity, a non-profit organization that works to enhance community through bees, the practice of bee-keeping, and pollinator gardening. Their core work supports at-risk communities on the Downtown Eastside. They run community workshops in the Bee Space, and have a retail component at their space which features honey, beeswax candles, teas and more. It is open to the public on Mondays 12-7pm. You can also find them at the East Side Flea this weekend, Dec. 17th and 18th.
Have fun exploring Strathcona this holiday season!