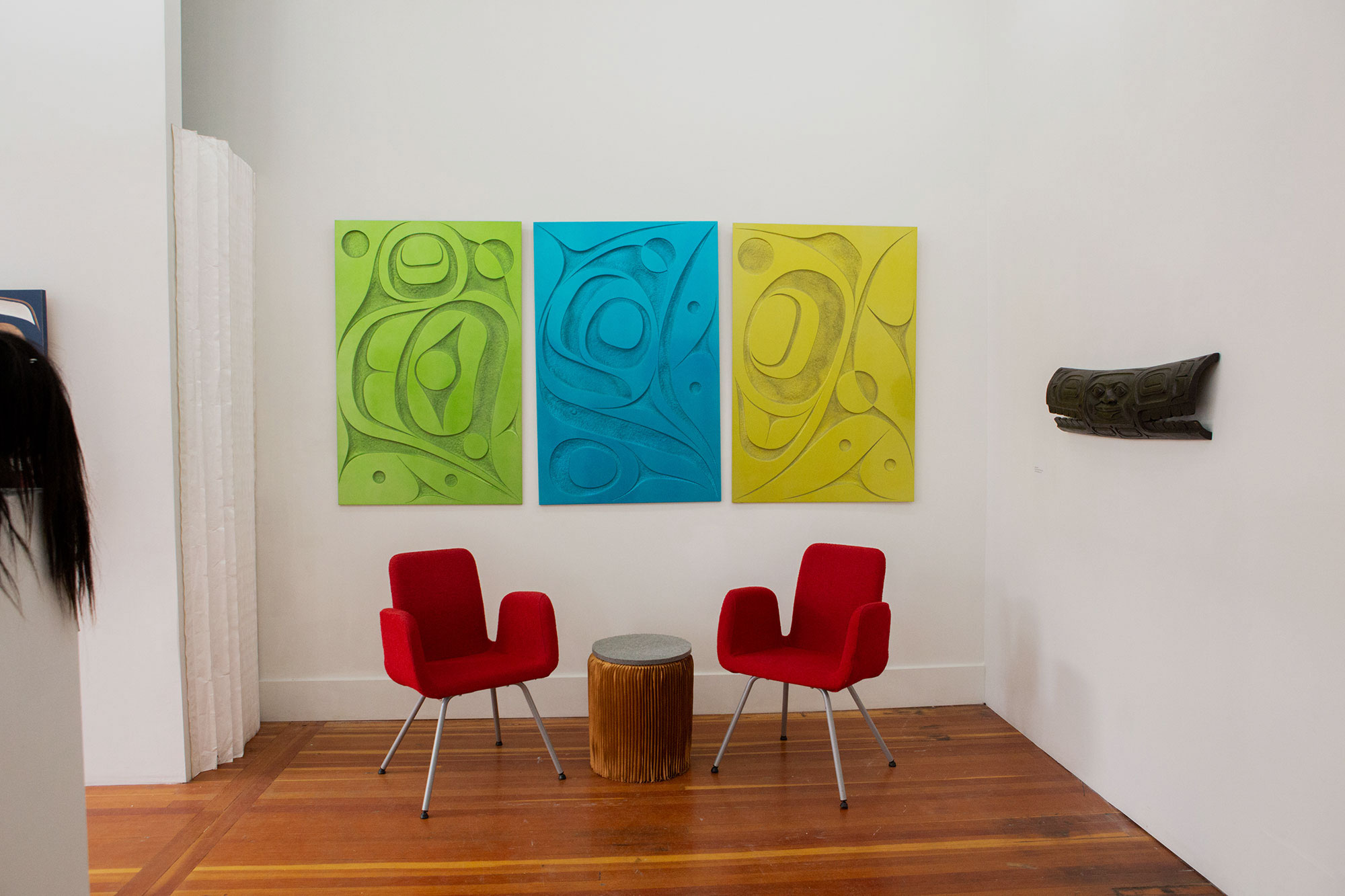 Artwork By: Rande Cook
Art Walk
Strathcona
Discover Our Gallery District.
Discover Our Galleries.
Follow what intrigues you.
Strathcona's galleries are coming together to bring a diverse selection of contemporary art from Indigenous and Canadian artists to the streets on billboards along East Hastings. Art Walk Strathcona is a self-guided experience that invites you to discover the billboard images and explore the associated exhibitions taking place throughout May and June in Strathcona's gallery district.
#ArtWalkStrathcona Giveaway
Win an exclusive Art Walk experience, your own art piece and $200 in gift cards
When you discover the artworks on billboards along East Hastings, be sure to snap a picture and share to your Instagram account. Use #ArtWalkStrathcona and tag @madeinstrathcona to be entered to win an exclusive Art Walk Strathcona experience prize. The winner will have the opportunity to choose an art piece from a selection from Monica Reyes Gallery to kick-off your own art collection, experience a private tour with the gallery owner at Fazakas Gallery and Howard495, as well as win $200 in gift cards to local cafes, restaurants, and breweries to start and cap off a day of exploring art in Strathcona. Each billboard can be used as a photo entry, up to five entries per person. Contest runs until June 14th.

Art Walk Stories
Take a deeper dive into Art Walk Strathcona

Learn more about the participating galleries, featured artists, and exhibitions. Get inspiration for how to plan the ultimate Art Walk Strathcona experience while experiencing the district of Strathcona. 
Sign up for our e-newsletter for member updates.