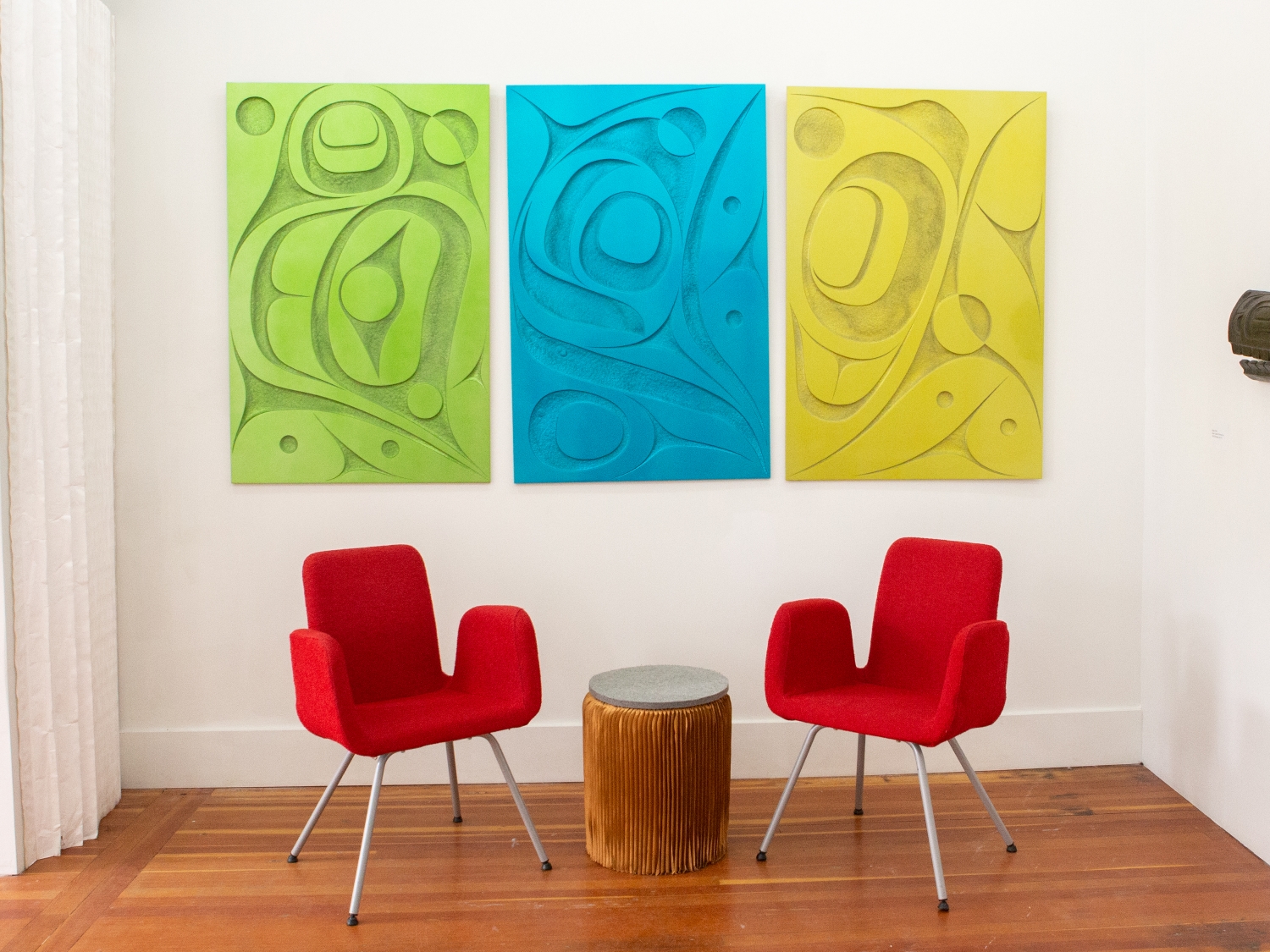 Introducing Art Walk Strathcona
Art Walk Strathcona brings striking contemporary art to East Hastings and invites you to discover Strathcona's extraordinary gallery district.
May 21 to June 14 find the public art billboards for a chance to win an exclusive Art Walk Strathcona experience, including your very own art piece.  
Strathcona's galleries are coming together to bring a diverse selection of contemporary art from Indigenous and Canadian artists to the streets through five billboards along East Hastings. Art Walk Strathcona is a self-guided experience that invites people to take a walk, discover the public billboard images, and enjoy a change of perspective. Follow what intrigues you and explore the associated exhibitions taking place throughout May and June in Strathcona's gallery district. 
"After a year of being stuck at home, we're all starved for fresh ideas and inspiration. We can't think of a better antidote to the bleak mundanity of pandemic life than the Art Walk Strathcona experience," says Mónica Reyes, Gallery owner and arts supporter. "Art has the power to bring joy, provoke questions, and spark conversations. By bringing art to billboards we can extend the public's access to the power of art while sharing local artist's work with audiences who might not normally engage with it".  
When you discover the featured artworks on billboards along East Hastings, snap a picture, share to your Instagram account, use #ArtWalkStrathcona and tag @madeinstrathcona to be entered to win an exclusive Art Walk Strathcona experience prize. The winner will have the opportunity to choose an art piece from a selection from Mónica Reyes Gallery to kick-off your own art collection, experience a private tour for you and friend with the gallery owner at Fazakas Gallery and Howard495, as well as win $200 in gift cards to local cafes, restaurants, and breweries to start and cap off a day of exploring art in Strathcona. Each billboard can be used as a photo entry, up to five entries per person. The contest starts May 21st and runs until June 14th. 
It's no secret that Strathcona is home to a flourishing arts community. Strathcona has also become a hub for some of the most notable contemporary art galleries in Vancouver and across the country. We invite you to discover our extraordinary gallery district. You'll find galleries focused on lifting up local emerging artists, Indigenous artists, and artists who are renowned nationally and internationally. The diversity of art disciplines, exhibition approaches, and unique spaces offer something for everyone.
Featured Galleries and Artists
Art Walk Strathcona features the following participating galleries and artists:
Howard495
495 Railway St, 2nd Floor
Howard495 exhibits a rotating, secondary market inventory of contemporary work by international and national artists at all junctures of their careers. They are dedicated to offering diverse art, across all disciplines, as a compliment to Vancouver's world class local artists.
Featured Artist: Aaron Jones
Aaron Jones is a multi-disciplinary, visual artist based in Toronto. He works with different forms of collage to build characters and space that reflect upon the nuances of his own upbringing, current life, and the environment. For Jones, the act of collage-making is part of a journey of self-discovery; to see one's self separate from the stereotypical constructions of people and places in media.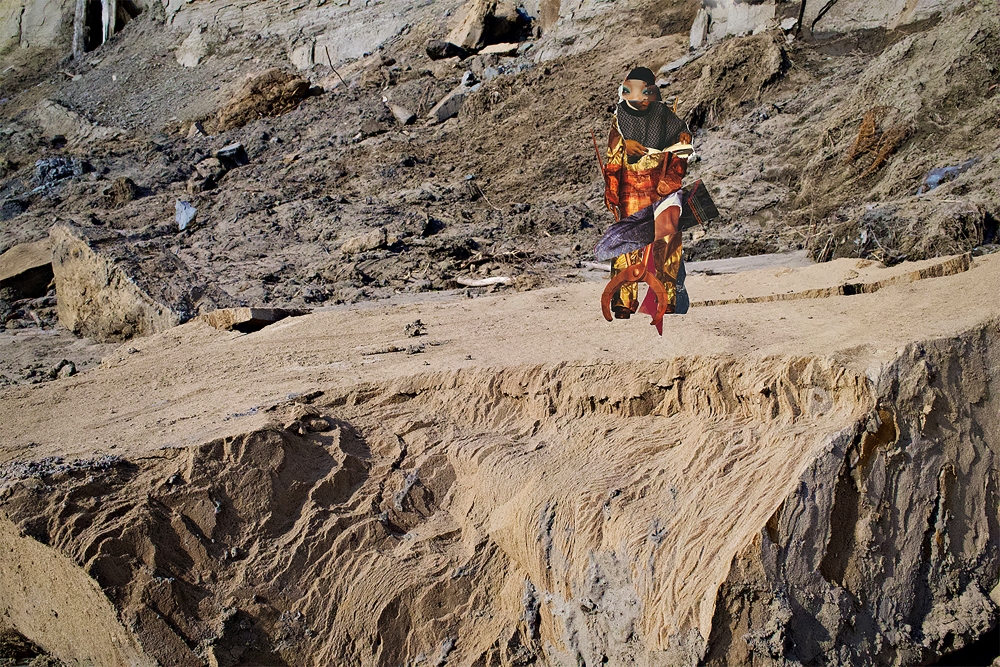 Fazakas Gallery
688 E Hastings St
Fazakas Gallery promotes a diverse selection of contemporary art with a special emphasis on works by established and up-and-coming Indigenous artists. They offer a vibrant program that features an array of art aimed to enhance, enrich, and broaden visibility and understanding of Indigenous art.
Featured Artist: Beau Dick (1955 – 2017)
Chief Beau Dick, Walas Gwa'yam was a Kwakwaka'wakw (Musgamakw Dzawada'enuxw First Nation) artist and activist who was acclaimed as one of the Northwest Coast's most versatile and talented carvers. He began carving at an early age, studying under his father, Benjamin Dick, his grandfather, James Dick, and other renowned artists such as Henry Hunt and Doug Cranmer. He also worked alongside master carvers Robert Davidson, Tony Hunt, and Bill Reid. Dick created several important public works, including a transformation mask for the Canadian Pavilion at Expo 86 in Vancouver and the Ga'akstalas Totem Pole for Stanley Park, carved with Wayne Alfred and raised in 1991.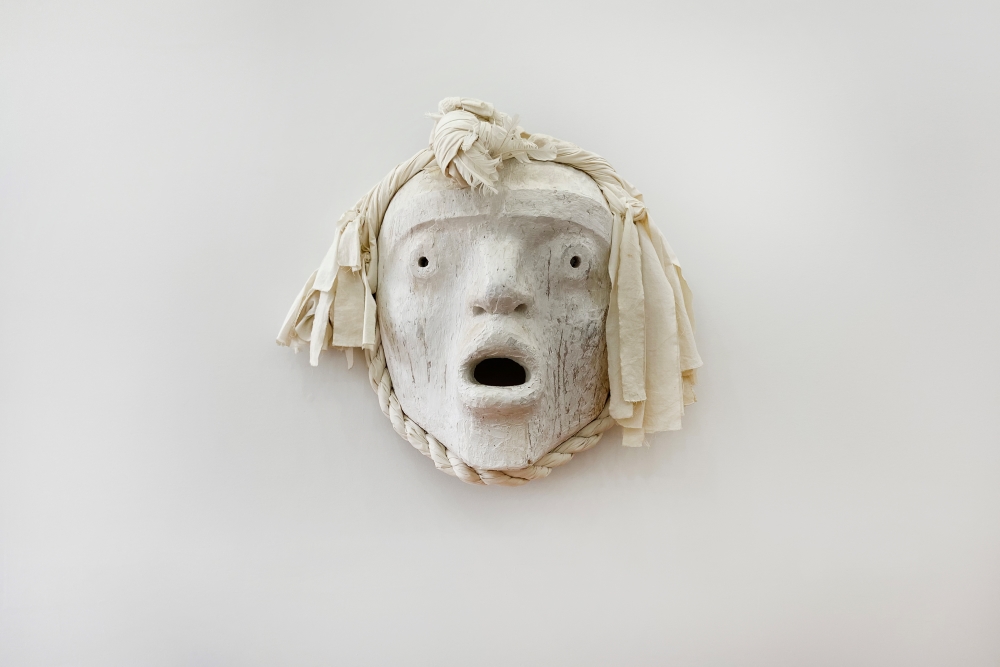 Mónica Reyes Gallery
602 E Hastings St
Mónica Reyes Gallery is dedicated to young emerging and mid-career artists with a focus in contemporary art. Located in the heart of Strathcona the gallery is uniquely positioned to create dialogues with the artists and cultural engineers who call the neighbourhood home
Featured Artist: Annie Briard
Annie Briard is a Canadian visual art and media artist whose work challenges how we make sense of the world through visual perception. Creating lens-based and light-focused works, she explores the intersections between perception paradigms in psychology, neuroscience, and existentialism.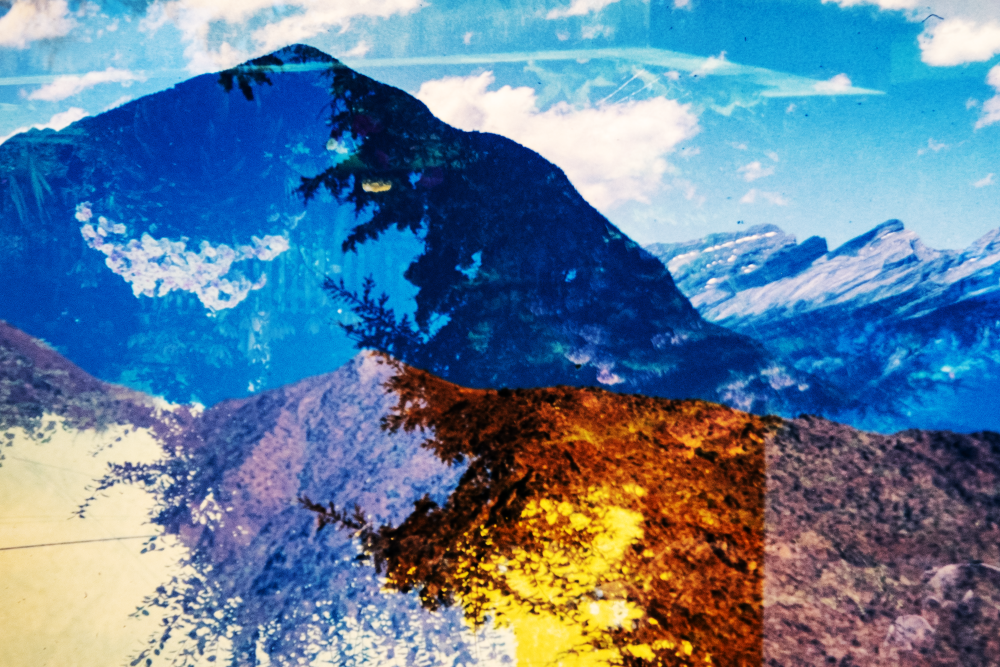 Monte Clark
53 Dunlevy Ave
Established in 1992 in Vancouver, Monte Clark exhibits and promotes the work of contemporary Canadian artists alongside a selection of international artists, situating the gallery platform in a global and historical context.
Featured Artist: Jonathan Syme
Jonathan Syme received his BFA from the Alberta College of Art and Design. His art practice includes painting, sculpture and installation works. Syme currently lives and works in Vancouver, BC.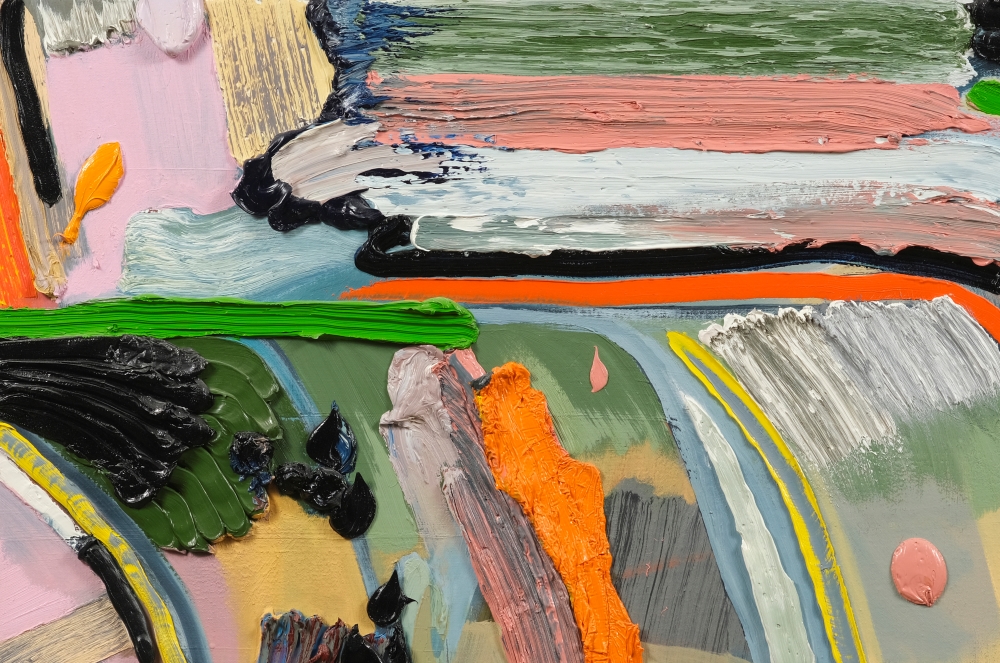 Wil Aballe Art Projects
1129 E Hastings St
Wil Aballe Art Projects (WAAP) exhibits local and international artists, notably the innovative younger generation of artists in Vancouver. The program focuses on interdisciplinary, concept-oriented and space-based exhibitions in a variety of media including sculpture, video, sound, painting, printmaking, photography, and performance. 
Featured Artist: Nico Williams
Nico Williams is an Anishinaabe multidisciplinary artist from Aamjiwnaang First Nation. Nico uses beadwork to create experimental forms and create a dialogue with his own experiences of being NDN. His studio practice is based in Tiohtiá:ke| Mooniyang| Montréal.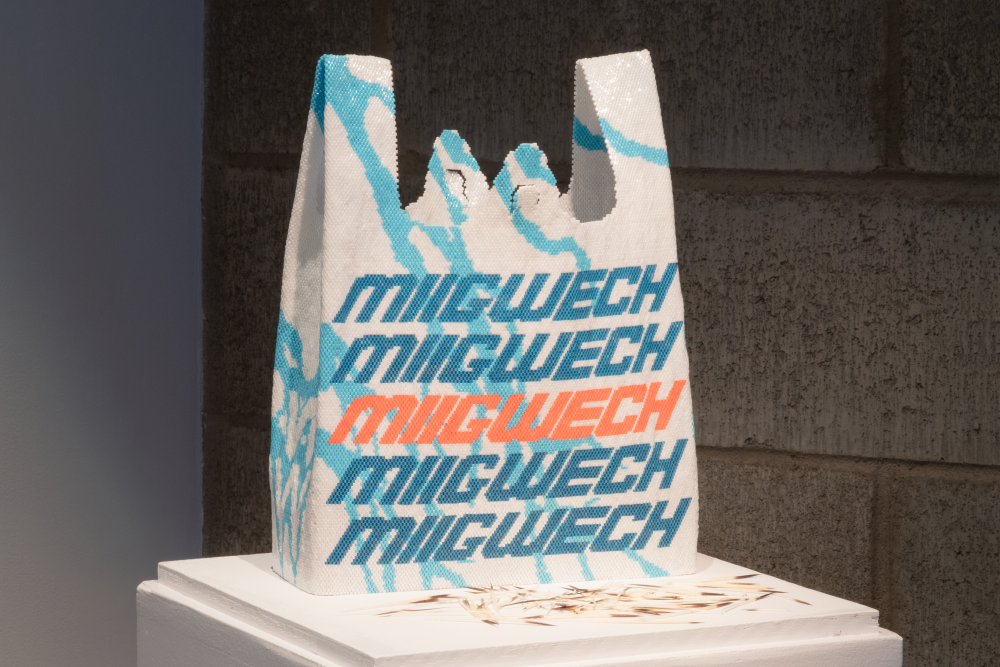 Participating galleries have implemented extensive safety measures to keep their visitors safe. In some cases you are required to book a time slot in advance to help maintain social distancing measures. For a map of our district galleries and to learn more about their opening hours and current exhibitions visit artwalkstrathcona.ca.

ABOUT THE STRATHCONA BUSINESS IMPROVEMENT ASSOCIATION (SBIA)
The Strathcona Business Improvement Association (SBIA) operates on the unceded territories of the xwməθkwəy̓əm (Musqueam), sḵwxwú7mesh (Squamish) and səl̓ílwətaʔɬ (Tsleil-Waututh) Nations. It extends from Clark Drive in the east, Gore Avenue in the west, Venables Street in the south and Railway Street in the north. The SBIA employs staff and is governed by an elected Board of Directors made up of business members from across the community. Our vision is for Strathcona members to thrive in a mixed-use, inclusive, resilient and prosperous local economy. 1220 East Hastings Street, Vancouver BC  V6A 1S6 | 604-258-2727
Become a fan of /StrathconaBIA on Facebook and follow @StrathconaBIA on Twitter and @madeinstrathcona on Instagram for more Art Walk Strathcona stories and features.
MEDIA CONTACTS
Strathcona Business Improvement Association
Johanna Lauyanto | 604-258-2727 | johanna@strathconabia.com
Related Posts