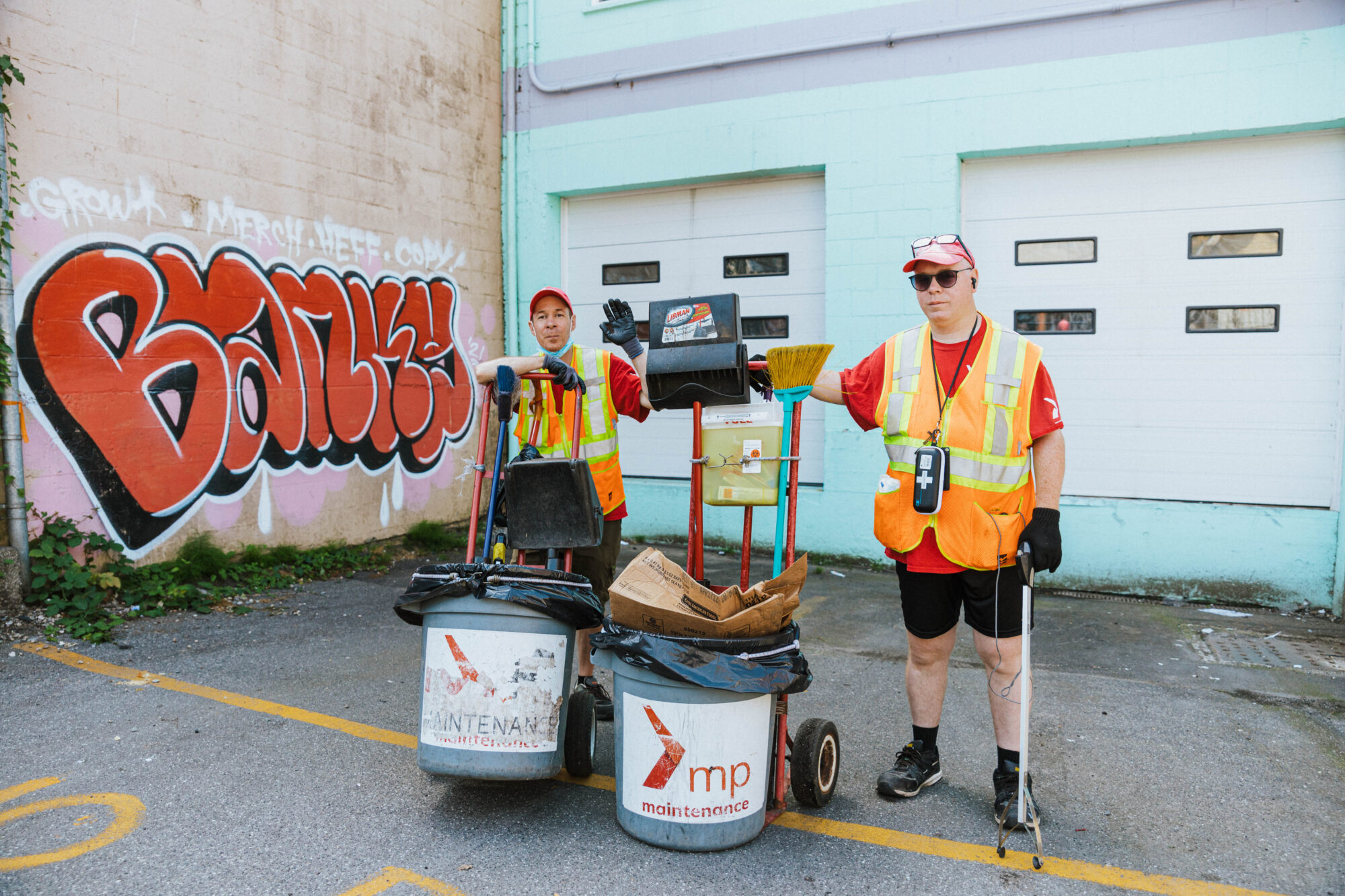 Strathcona is home to many socially-minded organizations that work year-round to support our community members.
Consider giving back to one of the organizations below and make a huge impact this holiday season.
We're inspired by #GivingTuesday, a global generosity moment that follows Black Friday and puts a positive focus on some of the world's most giving organizations.
There are so many incredible community organizations in this neighbourhood making a difference for those in need in our community. It's important to support them year-round, but in particular during the winter months we encourage our audience to give a little extra where you can.
The number of great community-serving organizations in Vancouver and in and around Strathcona means there are a lot of opportunities to make a difference with your dollars, especially during the holidays. 
If you're looking for a local organization to donate to this year take a look at the places below that are doing amazing work to serve those in need in our community. Click on the organization names to learn more about their missions. 
note that this is not an exhaustive list and if you think another local organization should be added to this list, please get in touch with us!
Atira Women's Resource Society
Atira Women's Resource Society is dedicated to supporting women and children affected by violence by offering safe and supportive housing and by delivering education and advocacy aimed at ending all forms of gendered violence. Donate here.
Downtown Eastside Neighbourhood House
Mission: To provide opportunities for residents to meaningfully engage with and contribute to their community in an equitable atmosphere of sharing and learning. To provide a dignified welcoming space that creates and supports an improved quality of life for the DTES community. Donate here.
Embers Eastside Works
Our mission is to create economic and employment opportunities for people living on low incomes. Over the past 18 years, EMBERS has helped thousands of people facing barriers to work lead productive, fulfilling lives. Donate here.
H.A.V.E Culinary Training Society
HAVE Culinary Training Society is a culinary training school that provides food service job training and work opportunities to individuals in Vancouver who experience barriers to employment. HAVE students are youth and adults facing mental and physical disabilities, poverty, addiction and homelessness.
Donate here.
Lookout Health and Housing Society
Lookout Health and Housing Society provide housing and a range of support services to adults with low or no income who have few, if any, housing or support options. Because the people we serve have challenges meeting basic needs and goals, we place minimal barriers between them and our services. Donate here.
Mission Possible
Mission Possible supports individuals who are challenged with poverty to navigate their journey to a sustainable livelihood. We do this through supporting individuals with employment training and individual coaching in our Employment Readiness Program, and through offering supportive, transitional work opportunities in our social enterprises. Donate here.
Union Gospel Mission
UGM is determined to restore the God-given dignity of people by sharing and demonstrating the love of Jesus Christ, providing without discrimination:
Meals, shelter, outreach and chaplaincy services that relieve suffering and renew hope

Life recovery programs that offer freedom from addictive lifestyles

Education and job preparation that equip for successful living

Affordable housing that fosters community and personal contribution

Preventative programs that build healthy families
Vancouver Aboriginal Health Society
Located in the Downtown Eastside, Vancouver Aboriginal Health Society's mission is to improve and promote the physical, emotional, and spiritual health of individuals, focusing on the urban Indigenous community in Metro Vancouver. Donate here.
Watari Counselling & Support Services Society
Our mission is to facilitate meaningful change and provide a bridge to healthier possibilities through innovative, community driven and supportive programming. Community programs include the Individualized Community Outreach Program, S.T.A.R. Program for Kids, Migrant-to-Migrant, and Community Addicitions Counselling Team, among many others. Donate here.
WISH Drop-In Centre Society
Mission: To improve the health, safety and well-being of women who are involved in Vancouver's street-based sex trade. Critical services and resources WISH provides, include its 24-hour drop-in centre where they serve over 9000 meals a month, its emergency shelter, its Mobile Access Project Van, as well as capacity-building programs. Donate here.
Read More